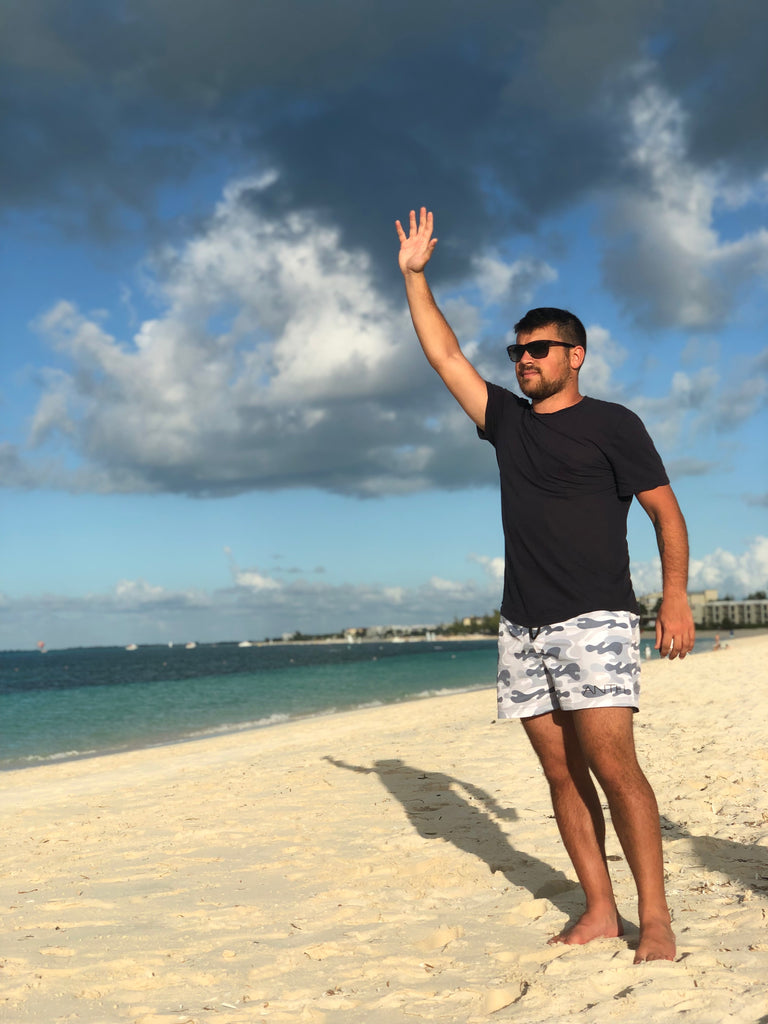 Sundra Lisbon swim trunks in Serra camo print. These drawstring shorts feature two side pockets and one rear pocket.
This piece is available for custom country printing. Note that all prints are done in black lettering on the bottom front of the left leg, as shown.
Yes, I would like to customize my suit.
85% Polyester, 15% Spandex
Designed in Canada, Made in Bali